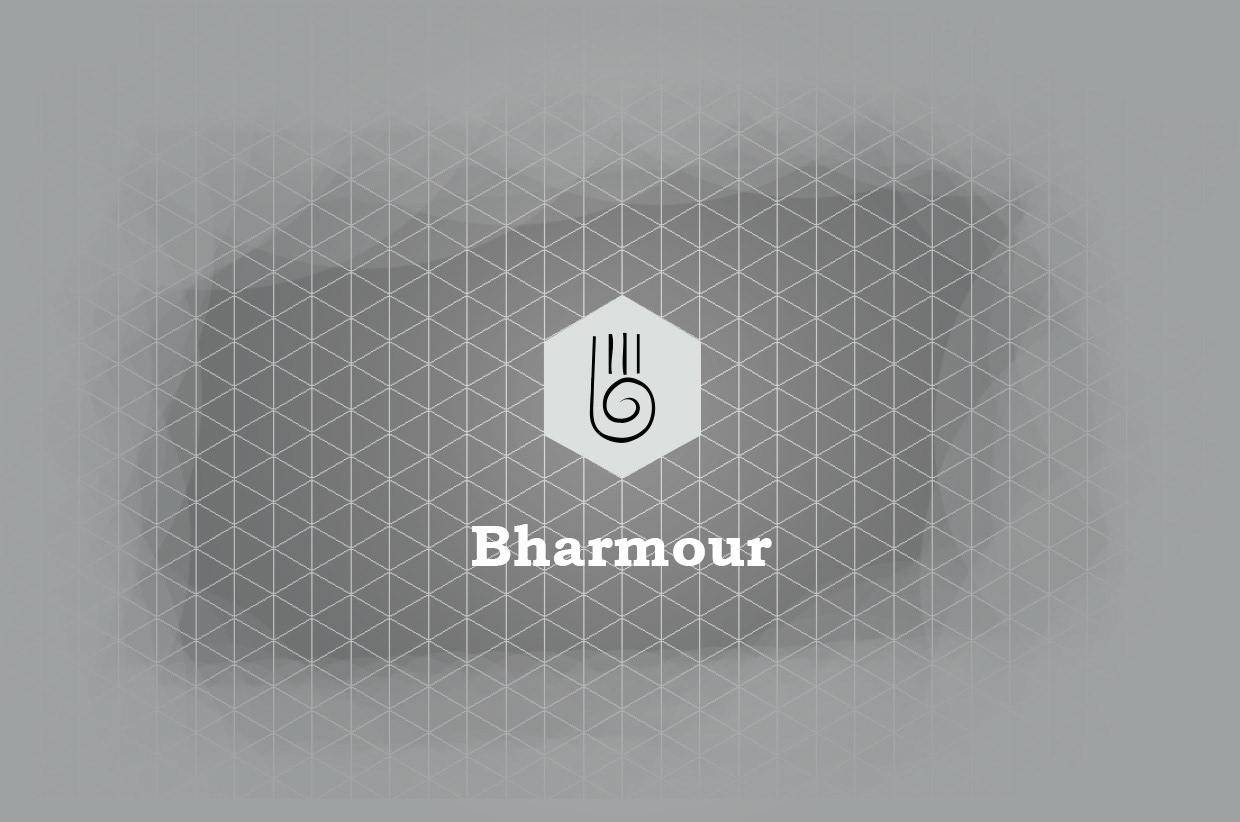 Himachal Pradesh is famous for its abundant natural beauty. The state attracts lots of tourists from different part of the world. However people are quiet often unknown to those little places that are full of hidden treasures. Dwelling in the tranquil adobe of Himalayas, lies the unexplored, beautiful stretch of scenic attraction called Bharmour.
    To start a task is easy but to finish it with great efficiency can only be done with great effort, contribution and support.
    Through this document, we take the opportunity to express our sincere gratitude and thankfulness to the almighty and all those who made Bharmour an everlasting experience. We would like to thank our college National Institute of Fashion Technology for taking initiatives for the overall development of a student. Without the help of our institute we wouldn't be able to venture areas like Bharmour and would be unknown to hidden treasures of India. We would like to extent our regards for our faculty Ms. Apla Srivastava for being the backbone to carry the project forward with continuous guidance and deliberate discussions on the topic and finalizing this project within the limited time frame.
    A true efforts and cooperation of the artisans and the people of Bharmour made this book a reality.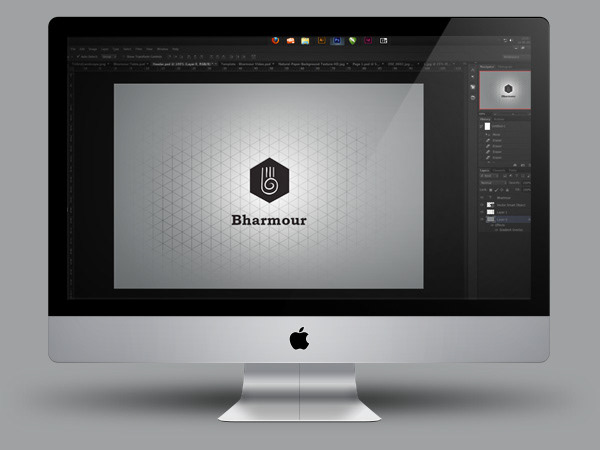 The dying craft of Indian Handicrafts have made numerous people homeless. In turn now they don't make their children learn the crafts itself, which they were heeded for generations, in fear that their children might have to sleep with an empty stomach and no path for their future.
The plight of the artisan shows in her eyes.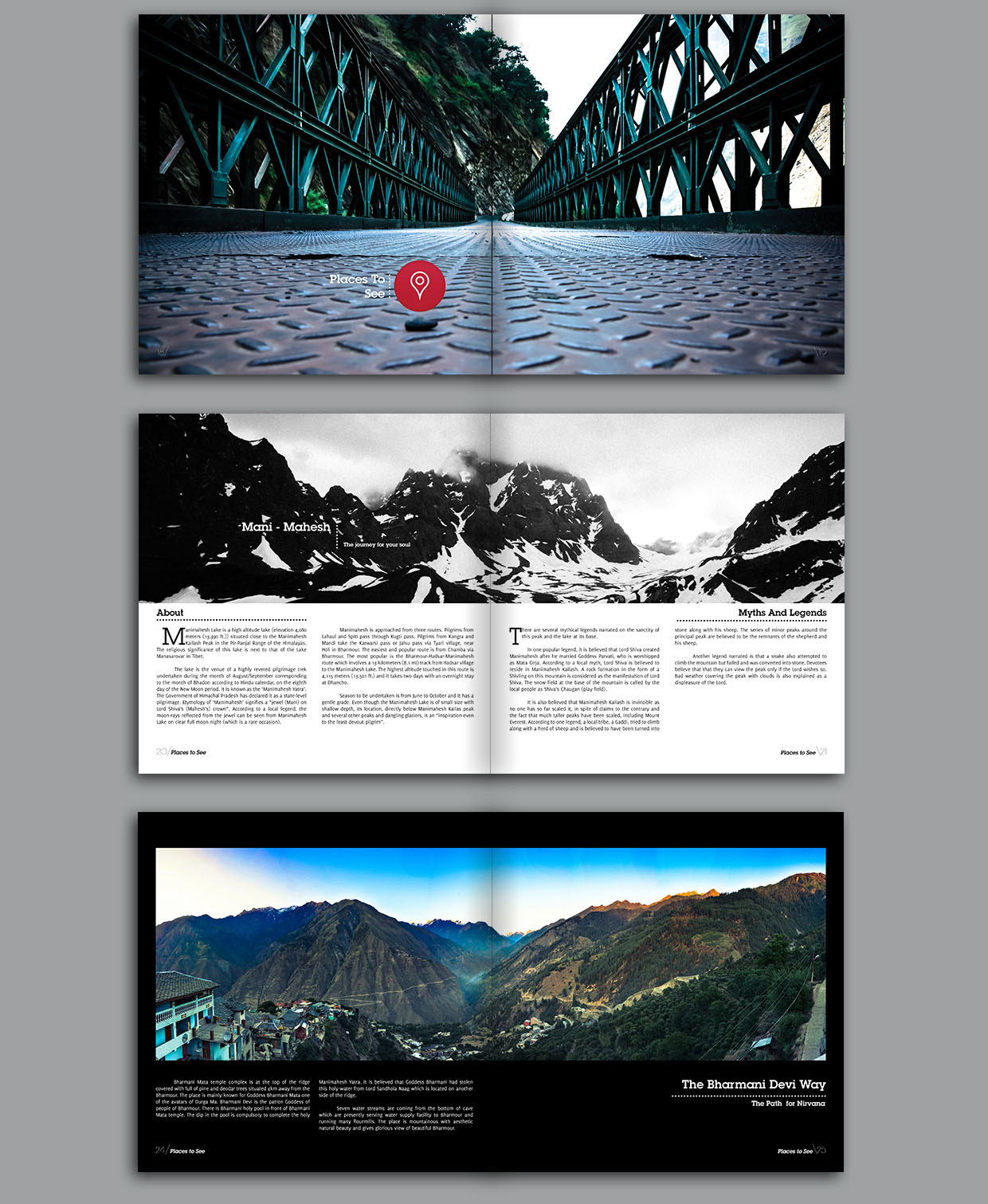 Range from Book covers, to Book ends, Post Cards and CD Covers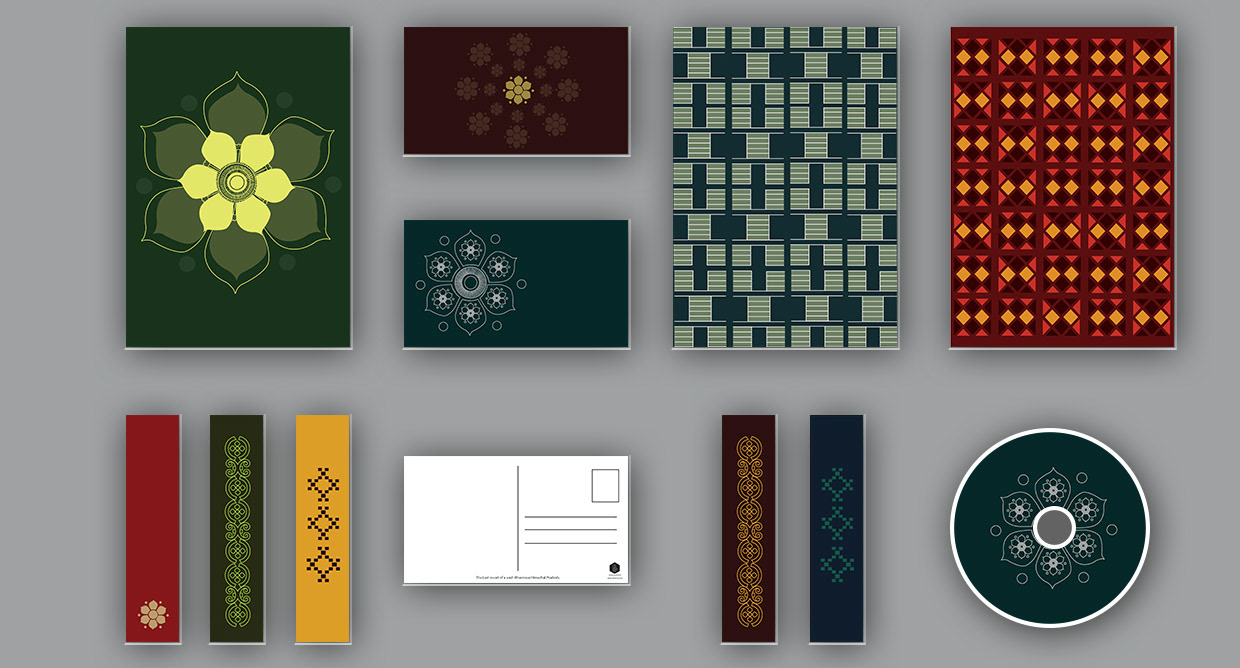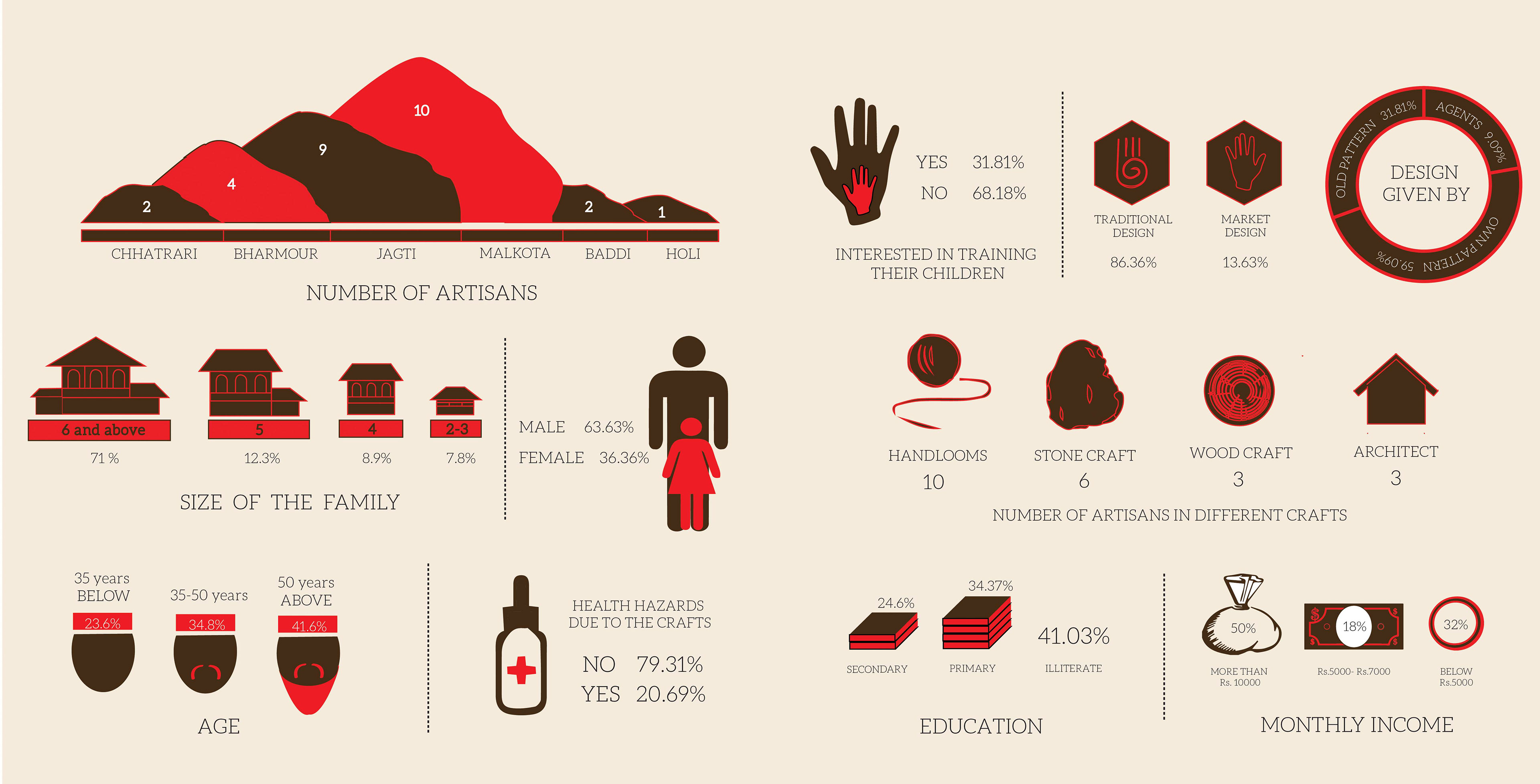 Layout Design & Book:

Ankan Pratik Roy
Articles:

Anna Chakravorty and Kajal Yadav
Motifs and Accessories:

Anna Chakravorty and Asha Mahato
Info-graph:

Anna Chakravorty
                    graphic novel illustrated by: RAHUL PANDEY
Photography:

Ankan Pratik Roy, Rajarshi Verma and Rahul Pandey